SERVICED Vtg Kenmore 158 1Amp Heavy Duty Sewing Machine Zig Zag Cams Pink Peach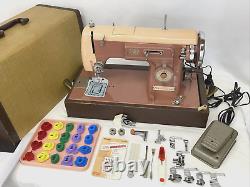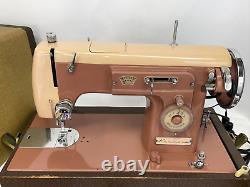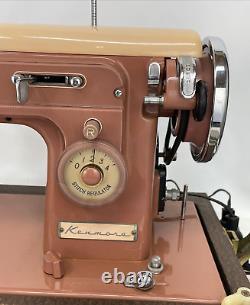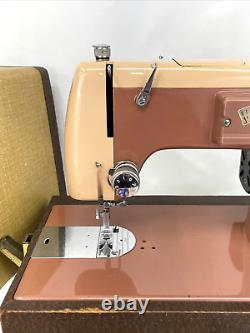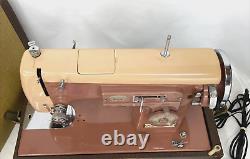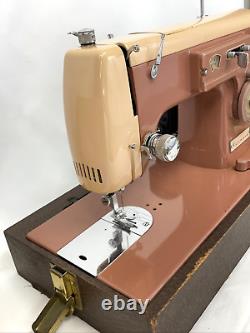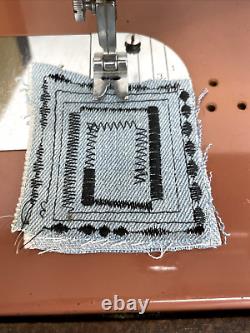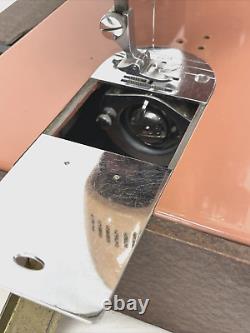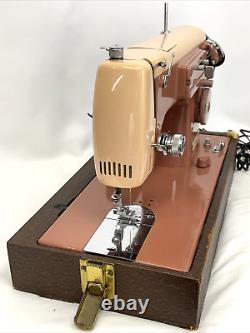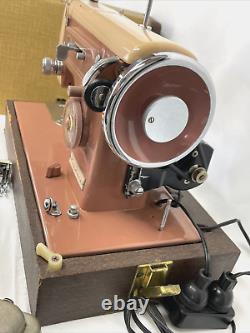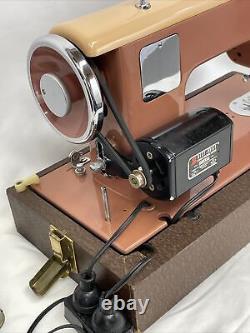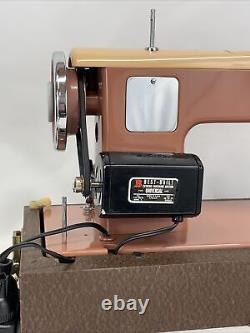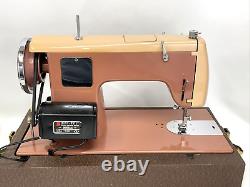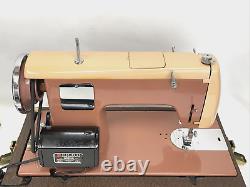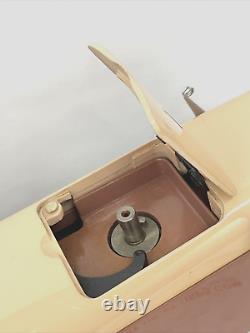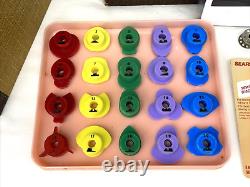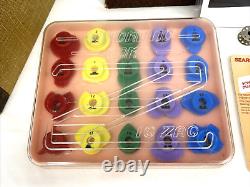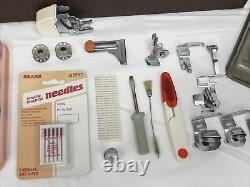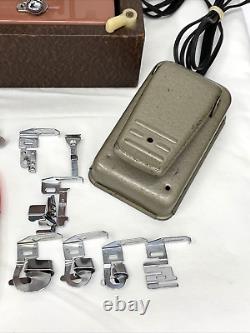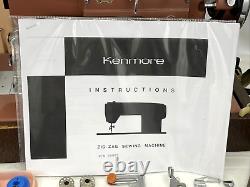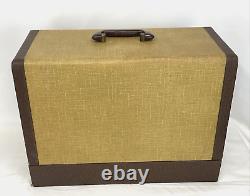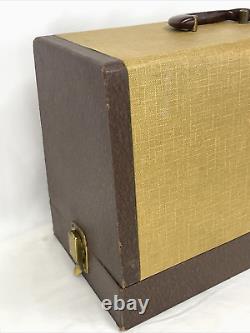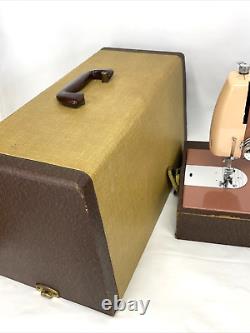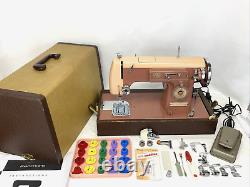 Heavy Duty Electric Sewing Machine. Sears / Kenmore 158.352 Model 35. She has been cleaned, oiled, tested and she's now ready for you! She runs smooth and strong and has the extra zig zag features that we've all come to love about Kenmores!
They're reliable work-horses, and often quite beautiful like this one. Our sewing machine repair consultant worked for Singer for YEARS.
He verified that this is a heavy duty / industrial grade machine, good for sewing denim, leather, etc for personal projects or as a cottage industry (not in industrial amounts). The strong 1 amp motor is great for any of your sewing projects like denim, thin leather and canvas, or for lighter weight dressmaking fabrics as well. Check out YouTube for videos of this same model machine sewing through 8 layers of denim like butter, and 2 layers of split leather with ease as well.
She zig zags, has reverse function, feed dog lowering for darning & free motion, and uses class 15 bobbins - so easy to find! She comes with 20 cams that are SO EASY TO USE - just pop one in and start sewing - no other settings or knobs besides the stitch length & width you desire. Attachments and extra accessories included.
You're sure to love her. A beautiful sewing machine in salmon / peach with shiny chrome details.
A lovely machine - an original mid-century beauty. Her wiring is in great condition - the wires are still soft and not cracking - ready for years to come. In great condition, as seen in the photos. Completely serviced and ready for you.
Straight stitch, with adjustments for pressure and tension. Zig zag stitches - 20 cams included.
Generous harp area (work area between needle and right side). Many extras included: a set of attachments, a Kenmore screwdriver, bobbins, Sears / Kenmor needles, stick pins, scissors. This is a standard-size sewing machine with a base measuring 16 5/8" x 7 1/4". She is in a sturdy wood carrying case with just some light wear to the finish here and there. You're going to love her!
Please see all photos for detailed description.

---