1940 Singer 201 sewing machine HEAVY DUTY LEATHER DENIM Tested Bobbins Extras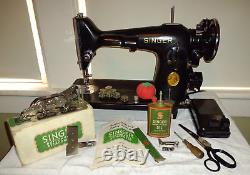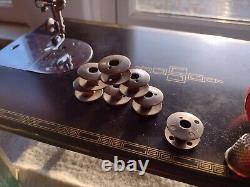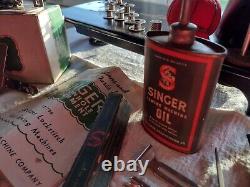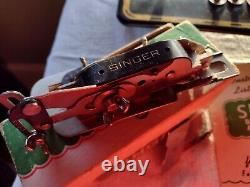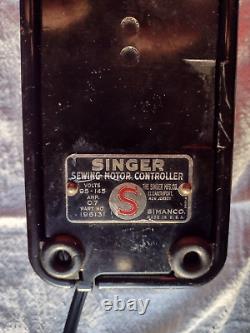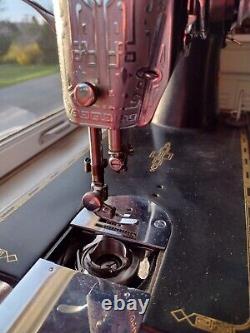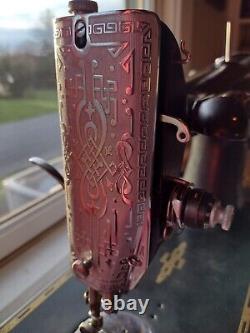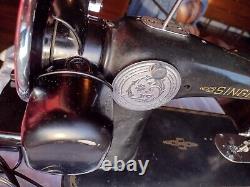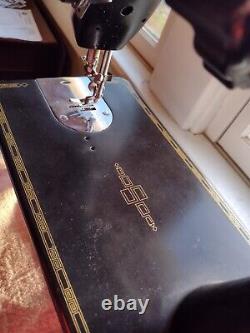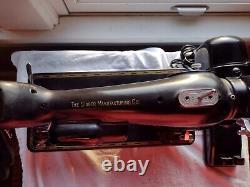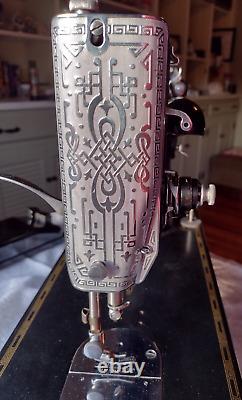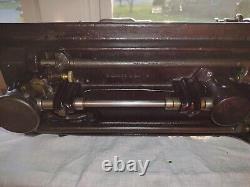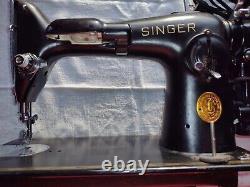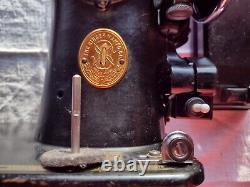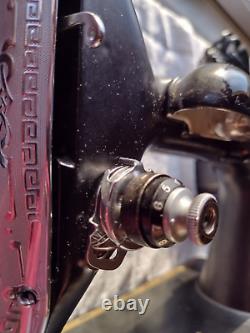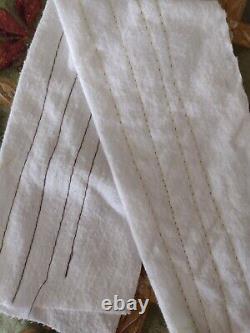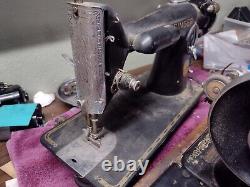 We saved four Singers from an abandoned farmhouse and will be listing parts/items/machines as they are ready. All are original, vintage or antique era Singer.
This listing is for the following. This is the third machine out of four ready for your consideration. This 1940 Singer 201-2 (AF 695629) has had a rough time but we were able to bring her back and she stitches beautifully. There is a brand new three prong/pedal cord combination.
The other wiring is in good working order. This earlier model has the chromed hand wheel. The potted motor has been overhauled and is strong and smooth.
Many parts cleaned and/or polished. She has some blemishes from her rough life, but her decals are still lovely.
Six of the bobbins are 1 hole and one is 4 hole. Old style buttonholer with instructions, vintage pinking shears and more.

---